(CNN) Anderson Cooper explores loss and grief in deeply personal new CNN podcast. People respond to loss in different ways.  I painted a painting, and wrote a eulogy.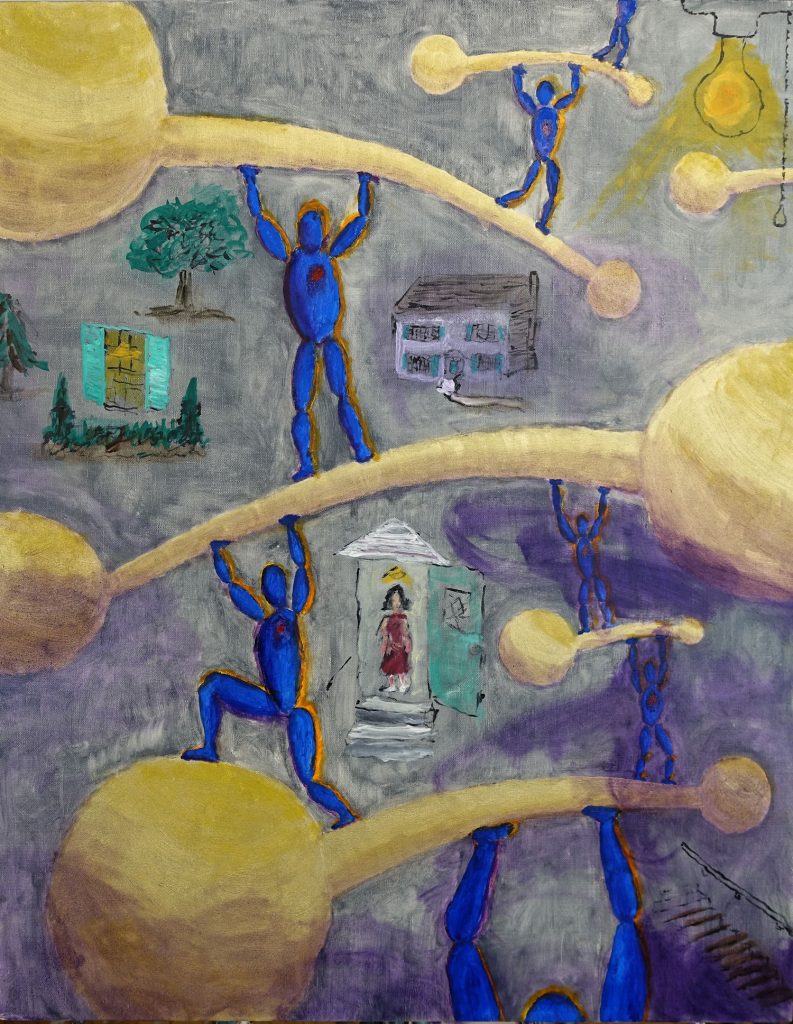 (Click to enlarge)
Loss and Serial Immortality, oil on canvas, 48×36″
We are the Blue Men, infinite in the dimension of time.
 "If I have seen further, it is by standing on the shoulders of giants."