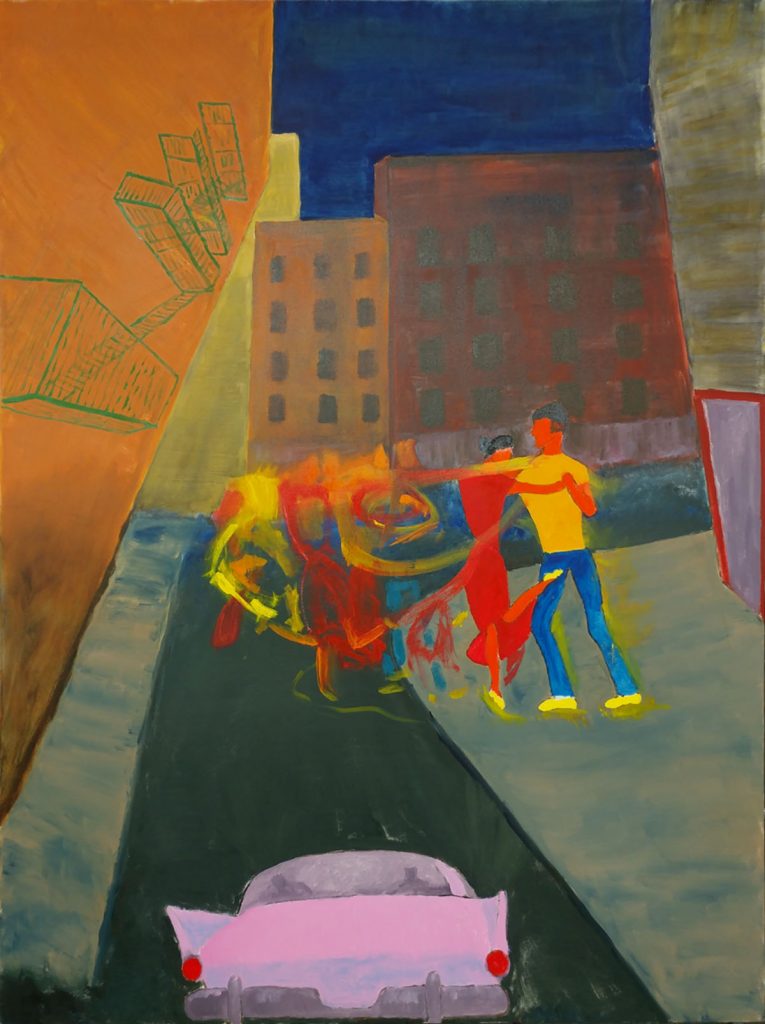 (click to enlarge)
Blue Tango. Inspired by the (Cairo Opera Orchestra) Leroy Anderson classic. 48X36″, oil on canvas.
Scenery inspired by the corner of Doyers and Pell Streets,  Chinatown, NYC, USA, Planet Earth, Solar System, Milky Way.
If we're being watched by hyper dimensional beings, please put your hands or tentacles together for us. We made it!