You are cordially invited to view my art, now on display at the School of Visual Arts in Manhattan, as a solo show, in two location, through April 29. Open to the public at no charge.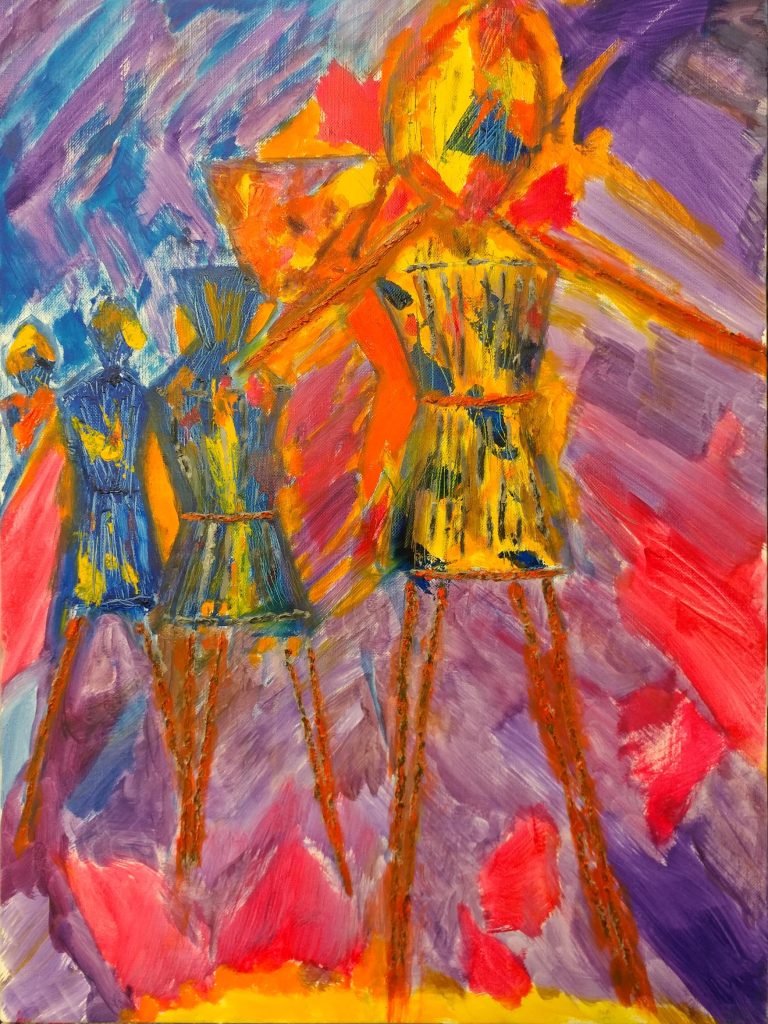 Burning Man (click to enlarge)
Location #1:  SVA Gramercy, 209 E. 23rd Street, north side, between 2nd & 3rd, ground floor hallway off lobby.  Open 8 a.m – 10 p.m, 7 days/week.
Location #2: 380 2nd Avenue, 8th floor, SE corner 2nd & 22nd, 8th floor, opposite guard desk. Open 8 a.m – 10 p.m., weekdays only.
See also Guide to Bob's Solo Manhattan Art Show and School of Visual Arts Link:   Project Space.
This solo show includes oil and acrylic paintings, and relief sculpture, a kind of hybrid between painting and sculpture.
This is a MUST SEE for all hackers, spies, station chiefs, and news reporters (Take note, CNN and Reuters, it's only a brisk walk from your HQs), for whom Intel9 is the blackest of mysteries. Practice your brush-passes, exchange microdots and secret handshakes while you look for steganographic codes in my paintings.
If you find any hidden meaning, let me know. This is, after all, the essence of modern art. But is there a hidden agenda? Consider (Independent) Modern art was CIA 'weapon'.
See the art. Then make your report.